EFC 8th Satellite Meeting
Brussels, Belgium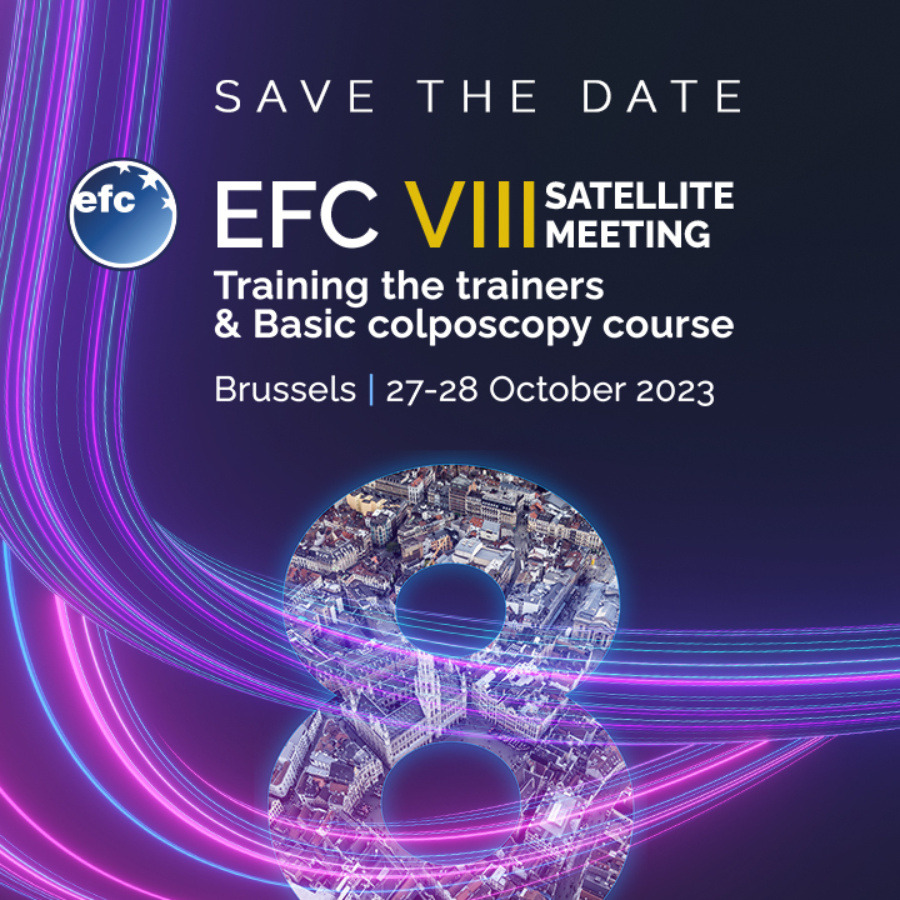 This event will take place on 27th – 28th October 2023 at the Pullman Hotel Gare du Midi in Brussels.
Programme:
On Day 1 (27th October,) you may join the BASIC COLPOSCOPY COURSE (BCC) or the TRAINING THE TRAINERS COURSE (TTC). The two courses run in parallel so you may only attend one of them.
On Day 2 (28th October), you may join the SATELLITE MEETING.
You can attend the BBC and the Satellite Meeting online as well.
Please check the full programme here: EFC2023_PROGRAMME_rev05.pdf (efcolposcopy.eu)
You can check the fees and all related information at 8th EFC Satellite Meeting - European Federation For Colposcopy (efcolposcopy.eu)